Metacircle Key Takeaways:
1. DappRadar analysts report a decline in land sales in blockchain-based virtual worlds, indicating a struggle for these platforms to withstand the current market conditions.
2. The decline in sales comes amidst regulatory pressure faced by the crypto industry and the bear market.
3. Data from NFT Price Floor shows a significant drop in Decentraland's average sale price and trading volume over the past 90 days.
4. Users and investors are urged to recognize the evolving utility of metaverses beyond land sales and trades.
5. Analysts should refocus their evaluation criteria on continuous developments, innovations, and holistic user experiences rather than solely relying on land sale volumes.
DappRadar analysts say the industry and observers need to internalize the evolving utility of metaverses.
Blockchain-based virtual worlds are struggling to weather the storm as on-chain data indicate a continued trade decline. According to a monthly overview report by DappRadar, in August 2023, there were only 8,329 land sales (worth $4.1 million in total) in virtual reality projects, a decline of 23% compared to Jul. 2023.
In addition to regulatory pressure from U.S. regulators, the decline in sales comes when the whole crypto industry is trying to stay afloat amid the bear market.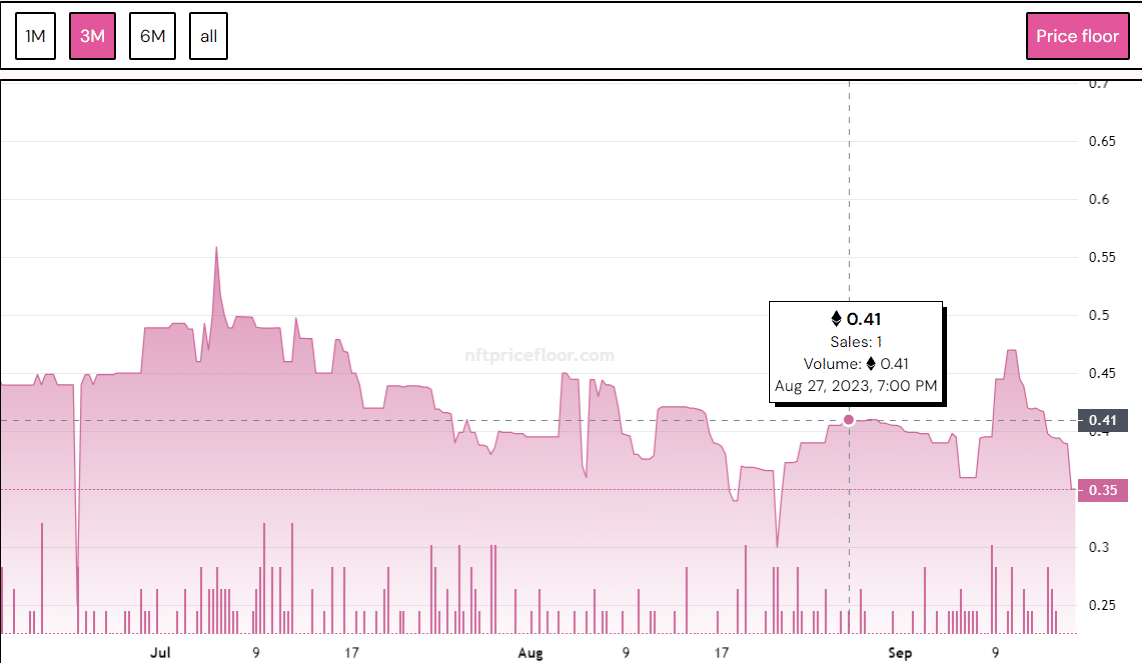 According to data from NFT Price Floor, Decentraland's average sale price plunged 22% to 0.5322 ETH (~$860 at the time of writing) per land over the past 90 days. Decentraland trading volume for the same period dropped by 40.5%. Other metaverse-focused ecosystems follow, for the most part, the same trend.
However, Sara Gherghelas, a blockchain research analyst at DappRadar, says users and investors should "internalize the evolving utility of metaverses."
"Initially conceptualized primarily as digital arenas for land sales and trades, their scope has broadened substantially."

Sara Gherghelas, DappRadar analyst
She also suggested the market recalibrates the criteria used by analysts to evaluate the success and potential of a virtual world. Gherghelas says the attention should be focused on the continuous developments, innovations, and holistic user experiences instead of "over-relying on metrics like land sale volumes."

Article Credit:
This article was originally written by Denis Omelchenko and published on crypto.news. We acknowledge their valuable contribution in providing the information and insights presented in this piece. For the full article, please visit.Source link